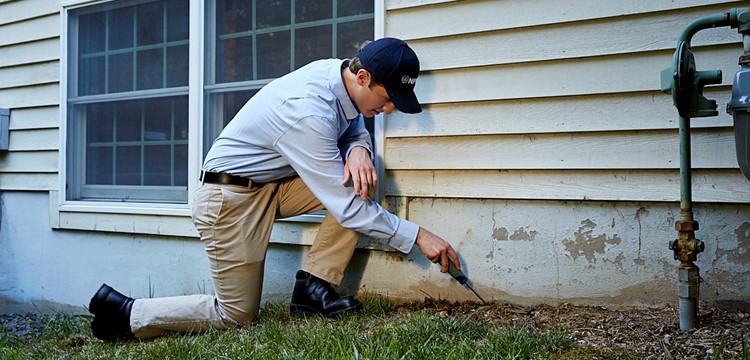 Is being an exterminator a good job?
Working as a pest control technician, also known as an exterminator, can be a lucrative and satisfying career. As the front line of defense against pests, pest control professionals improve quality of life and safeguard public health and safety. It's hard to overstate the role of pest control in making the world healthier and happier.
Today's workforce is beginning to discover how good of a job being an exterminator is. Because of the many perks that come with working as a pest control exterminator, the industry continues to grow. According to the United States Department of Labor's Bureau of Labor Statistics (BLS), employment of pest control workers is projected to grow 10 percent from 2020 to 2030. That's faster than the average for all other trade and skilled work occupations.
How Much Do Exterminators Make?
On average, technicians or exterminators make $18.24 hourly, or $37,950 annually. It's important to note that how much exterminators make can range based on location and experience. And it only goes up from there! With on-the-job training, you can jump right into a stable career with ample growth opportunities and great earning potential. In fact, a technician role firmly puts you on the path to eventually move on to other roles in management. Most importantly, you do not need a college degree to enter the pest control workforce – a high school diploma or equivalent degree allows you to get a head start on better pay and career opportunities without shouldering mountains of student loan debt.Just look at these examples of people who started as Pest control Technicians and have exponentially grown their careers since:
What Does a Pest Control Technician or Exterminator Do?
A big part of the job is problem-solving. Technicians listen to customers and help find solutions to their problems. They also work closely with either homeowners, property owners or facility managers to effectively help them solve pest control concerns. No two days are the same, as being out in the field helps keep things interesting. As a technician, you will need to possess excellent communication skills to keep customers and your team members informed and included. It's also a physical job, giving you time to be active and not stuck behind a desk or counter all day long.
Pest Control Technician Perks
The advantages of being a pest control technician or exterminator goes beyond what you make. With the rapid industry growth, you can expect ample opportunities to gain more experience and better pay. Other perks include flexible scheduling and often a company vehicle while you are working.
Other Roles in Professional Pest Control
Professional pest control technicians are just one of many roles available in the pest control industry. Other positions and average pay include:
Customer Service Representative
If you're a people person, this is a great role for you! As a customer service representative, you'll need to be a strong communicator, a great problem solver and a good listener. This role is a great first step into administrative positions as you learn the business and how it's run.  Customer service representatives average $15.88 an hour or $33,740 annually.
Wood Destroying Organisms (WDO)/Termite Technician
Do you know that termites and other wood-destroying organisms cause billions of dollars in damage every year? You can help stop termites in their tracks in this role, which shares many of the same responsibilities as a professional pest control technician. As such, the pay is similar to what a pest control technician makes. The average hourly wage is $18.24 or $37,950 annually.
Commercial Pest Control Sales Representative
As a commercial pest control sales representative, you will focus on selling professional pest control services to commercial clients like schools, restaurants, storage facilities and food processing plants. It's your responsibility to connect with businesses and sell contracted pest control services that will help them maintain public health and safety and keep them in compliance with various standards and regulations. Being a people person and good listener is crucial, as well as the ability to juggle the needs of different clients. Commercial pest control sales representatives make on average $25.45 or $52,950 a year.
There is no shortage of opportunity in pest control and plenty of different career options depending on your interests, skills and experience. If you think being an exterminator is a good job for you, explore opportunities on our job board! With listings for all different roles in pest control updated daily, you'll be able to find the perfect job that has the benefits you're looking for. Additionally, you can create a profile so potential employers can reach out to you about new opportunities or set up an alert for new jobs. Take the next step and get your career started today!
If you're ready to jump into a rewarding career that pays well and offers great perks, start your search at PestControlJobs.com.