Senior VP of Marketing: Arrow Exterminators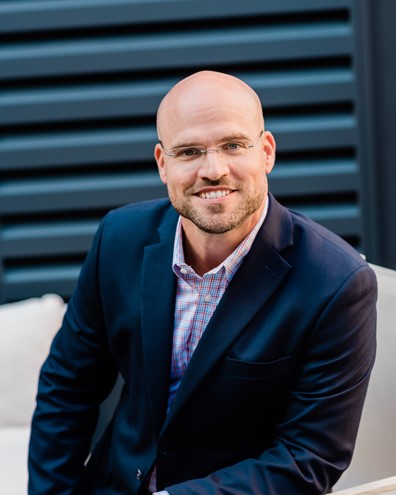 Mike Malone began his career at Arrow Exterminators in October 2002 as a termite technician in Woodstock, GA after graduating with a degree in Entomology from the University of Georgia. Almost 19 years later, he is still with the same company and has never looked back. "I was looking to get my foot in the door in the pest control industry, joined the Arrow team, and have been with the company ever since – it is easily the best decision I have ever made," said Mike.
After a few months of performing termite treatments, Mike moved into the pest control department at Arrow as a pest control technician. Mike ran his own pest control route for the next year and a half before switching into renewals, where he performed termite inspections for homes. In this position, Mike demonstrated his ability to bring in new business with his sales prowess. Mike's sales success did not go unnoticed and he quickly moved into the outside sales department as a home evaluator.
Mike excelled in bringing in new business as a home evaluator and made Arrow's Premier trip, an incentive trip for the top sales individuals awarded annually, each of the four years that he was in outside sales. Mike's managers, noticing his stellar performance, hard work and dedication, promoted him after four years to a management role as the service center manager for Arrow's Canton, GA location.
After a year as service center manager in Canton, Mike relocated to the Alpharetta, GA service center and managed this location for another four years before he was promoted to Vice President of Inside Sales at Arrow's home office in Atlanta. In this position, Mike was responsible for leading and growing the inside sales team for the company, where he again excelled. Mike was in this role for six years before again being promoted, this time to his current role as Senior Vice President of Marketing, where he has done an excellent job leading the marketing department and initiatives for the company since 2015.
Having touched almost all aspects of the Arrow business during his 13 years at the company at this point, Mike's relationships within the organization allowed him to streamline and increase collaboration between marketing, sales, and operations in this new role.
But Mike still didn't stop there – in 2020, he was accredited as a Board-Certified Entomologist (BCE) by the Entomological Society of America (ESA), something Mike called "a goal of mine ever since I graduated from UGA." He is the 19th BCE in the entire state of Georgia.
"I'm proud of my career and growth at Arrow, and I am grateful for the fact that, despite the tremendous growth our company has seen over the past 18+ years I have been here, it has maintained that supportive, family culture I first fell in love with as a technician starting out all those years ago," said Mike.
Mike's career movement within Arrow – starting at an entry-level position and moving upward to a senior-level leadership position – shows the advancement and internal growth opportunities available to motivated individuals and demonstrates just how rewarding and dynamic a career in this industry can be! Ready to get your journey started? Our Career Paths page has everything you need to find a path fit for you.
Is Mike's career story something you're interested in pursuing?