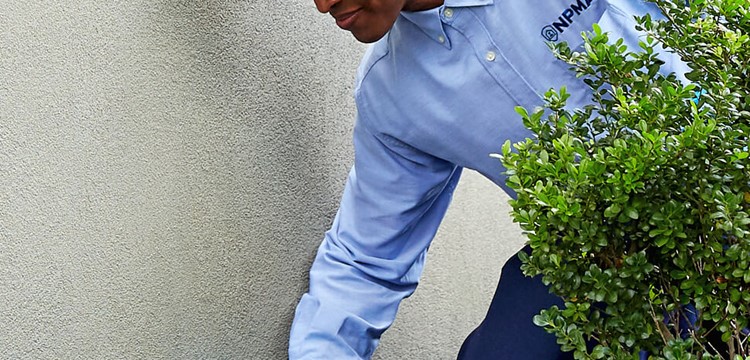 The time is
now
There's no better time to join the professional pest control industry than now. The industry is thriving and continues to grow stronger every year. Today, the industry consists of more than 19,000 companies employing roughly 135,000 service technicians and thousands of more employees in entomological, administrative, and managerial roles that are committed to protecting public health, the food supply chain , and people's property.
Growth and Training Opportunities
Pest control also offers an array of opportunities allowing people to explore positions that provide a positive work-life balance and room to grow in their careers. Positions span from customer service and call center representatives to salespeople and field technicians to territory managers and senior leadership. There are jobs to fit a variety of personalities, interests, and skillsets.
There are also different types of pest control companies, ranging from small to mid-size businesses, many of which are family-owned and operated, to major national corporations and franchises, and everything in between. Many of these companies are also members of state and national associations that provide mentorship, training, ongoing education, and collaboration opportunities.
Stopping Threats from Pests
Professional pest control workers are responsible for controlling pests such as insects, arachnids, rodents, and birds. In both residential and commercial settings, these career professionals help manage pest species that are capable of damaging structures, contaminating food, and transmitting potentially life-threatening diseases. In many ways, those in the pest management industry serve as superheroes who can help prevent catastrophes of all shapes and sizes.
The pest control industry works in conjunction with the U.S. Centers for Disease Control and Prevention (CDC) to stay up to date and aware of pest-borne illnesses such as Lyme disease and other tick-related diseases, West Nile virus and other mosquito-related diseases, Hantavirus and other rodent related diseases and any new threats or recent outbreaks. By partnering with reputable governing bodies such as the CDC, the pest control industry is furthering its cause and mission to protect public health from the threats associated with pests.
Two Tales of Pest Control

(Residential & Commercial Service)
Pest control services are needed in all areas of life. Homes, healthcare facilities, schools, hotels, lodging facilities, food processing plants, and restaurants should all have a pest control plan of some sort in place. Click here to view jobs in your area.
RESIDENTIAL PEST CONTROL
In residential pest control, homeowners call in the professionals for help for a number of reasons. They may be alarmed after hearing buzzing in the walls. Perhaps they spotted ants marching across the kitchen floor and are bothered by their presence. Maybe their dear family pet is sharing more than just unconditional love and is also sharing fleas. Or, they are dealing with a persistent rodent problem and are concerned about their children. 
No matter the reason, residential pest control is essential to keeping homes pest-free and families and pets protected from the health threats associated with pests. Some of these services are to treat for an acute and immediate infestation, while others are part of ongoing preventative treatments and maintenance plans to protect against future problems.
Commercial Pest Control
Every type of commercial business needs professional pest control, including schools, restaurants, hospitals, apartment complexes, office buildings, food processing plants, public transit, and storage facilities. Many of these locations are also obligated to operate according to stringent regulations and codes set forth by governing bodies and require regular pest control inspections to ensure the facilities remain in compliance and are sanitary and operating properly. 
A trained technician will evaluate the property and perform an assessment of all existing issues and plan for potential pest problems, taking into consideration the factors within the facility that are most conducive to attracting pest populations. From there, they'll work with the management to develop an Integrated Pest Management (IPM) plan tailored to the specific facility.