VP of Corporate Affairs: Edge Pest Control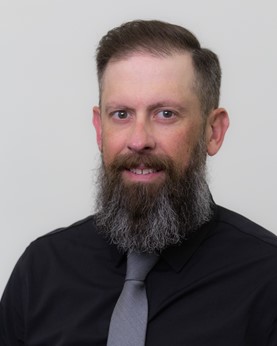 Jed Coombs joined Edge Pest Control in 2009 during the Great Recession, the most severe economic and global financial crisis in the United States since the Great Depression of the 1930s.
"Looking for work as a broke graduate student in 2009 was not easy. My education most likely placed me in a government career but there were state and nationwide hiring freezes because of the financial crisis," said Jed. "I wanted and needed a job. So, I applied to every posting I could find in any industry. When Edge's founder, Andrew Richardson, called and offered me a job if I would commit to stay for the duration of the summer, I was so grateful for the opportunity, I did not care what industry I was in," said Jed.
The rest, as they say, is history. He was hired the very next day as a technician and what was meant to be seasonal summer work quickly turned into a promising career. Jed decided to stay on after that successful first summer working for Edge, becoming the company's first full-time employee.
As time went on, Jed began assuming more responsibility at the company, including fielding client calls in the office and planning routes, in addition to servicing his own busy route. He became passionate about his work and in helping his customers.
"I was always interested in biology in general and enjoyed learning basic entomology when I trained as a technician. However, my deep respect and pride for the pest control industry occurred when I delved into its history," said Jed. "I came to realize that structural pest control was essential to the development of human civilization. As humans began to domesticate plants and animals and form towns, cities, and nations, their success was directly connected to their ability to protect their food supply and themselves from pests and the diseases they potentially vector. The process is ancient and essential for public health."  
He also noticed what was possible working for a small but thriving and growing pest control company. "I learned the vision for the business and how it operated as a brand new startup. It was very exciting to me to be a part of something so small but with so much potential," said Jed. "I came to trust the people I worked with over time and learned to love tackling challenges as a team."
Andrew offered him the opportunity to play a more integral role in Edge's growth. Jed could clearly see where the business was going and jumped at the opportunity to become more involved. He was promoted to an assistant manager and then took over as the Denver Branch Manager just one year later.
After two years as Branch Manager of Edge's Denver market, Jed relocated to Utah to help manage and oversee all of Edge's branch locations, and his career just continued progressing from there. Over the last 10+ years, Jed has climbed the ladder from service technician and customer service representative to branch manager, and from branch manager to Vice President of Operations and Pest Management Software Consultant, to his current position where he oversees cross-departmental projects as the Vice President of Corporate Affairs.
Today, Edge is one of the most recognized and fastest-growing companies in the pest control industry. And while Jed may have started his career during the Great Recession, he is now helping to successfully lead Edge through another major crisis with the global pandemic.
"We did not know how things would play out in March of 2020 but we went to work as a company and an industry and we worked through it together. I am grateful to the National Pest Management Association and its efforts to help respective state and local governments recognize pest management as an essential service. I am also grateful for my colleagues here at Edge for their tremendous tenacity."     
Is Jed's career story something you're interested in?