Exterminator Job Training & Education
A high school diploma or G.E.D. is all you need to start a career as a pest control technician. One of the greatest benefits of entering the pest control industry is the extensive training provided to you. Many pest control companies train new employees to ensure they are prepared for the job.
Exterminator Job Requirements
A valid driver's license and clean background check are usually required. Other requirements of an exterminator job include:
Communication skills
Desire to learn
Solve problems
Manage time
Attention to detail
Conflict resolution
Self-starters capable of managing their own day
Reaching with hands and arms
Climbing, kneeling, crouching, and crawling
Occasionally lift and/or move up to 50 pounds
Vision abilities including close vision, distance vision, peripheral vision, and depth perception
Exterminator Job Responsibilities
Technicians are responsible for:
Speaking with customers and genuinely listening to their concerns
Conducting extensive inspections
Problem solving
Implementing exclusion methods
Applying pesticides when and where necessary to eliminate pests
Following product label instructions
Utilizing baiting and monitoring systems
Ability to work with office personnel and sales team
Ensure strong customer service
Follow up with customers as needed.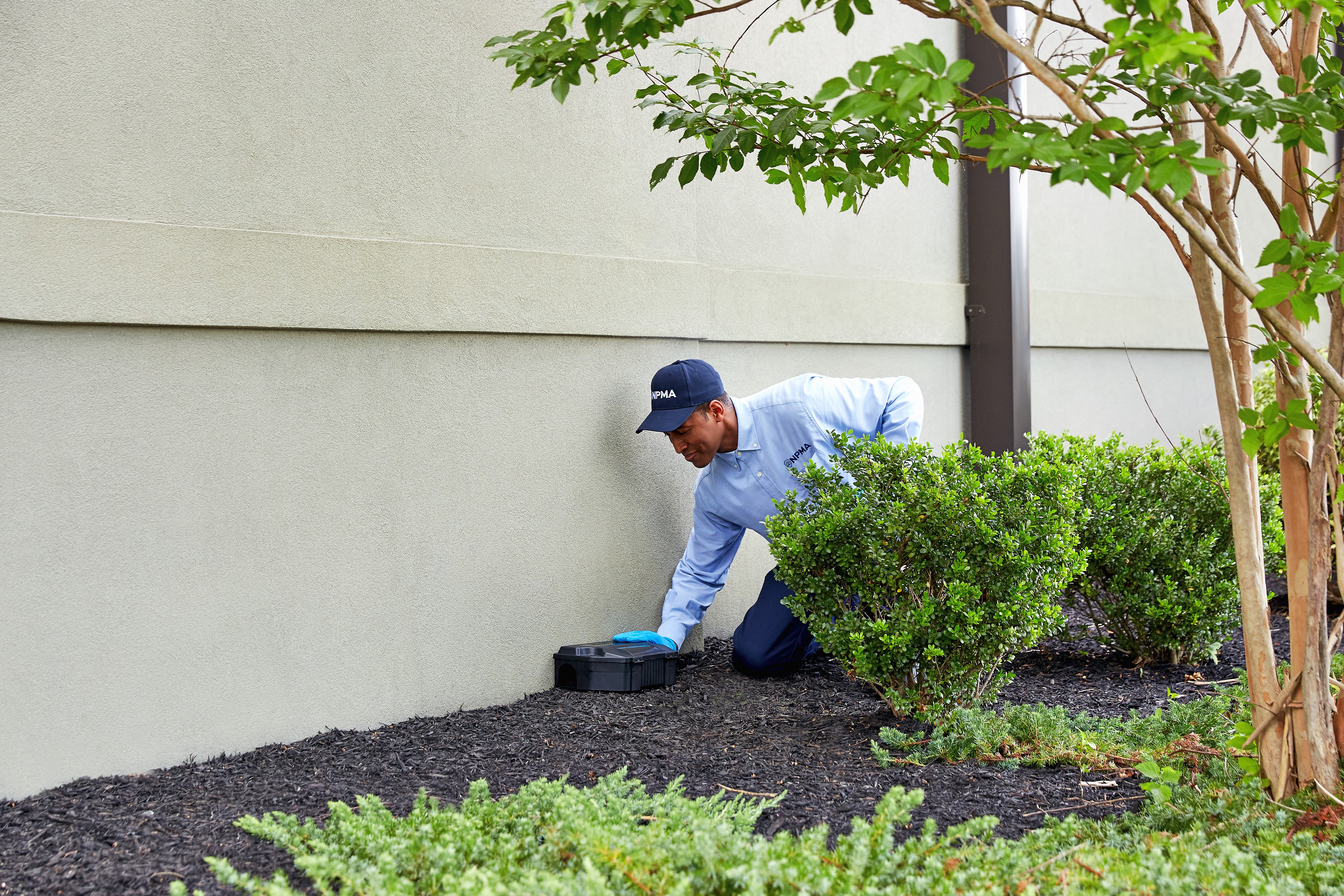 *Disclaimer: Exact compensation and benefits packages are at the discretion of individual employers. Data is provided by the U.S. Dept. of Labor's Bureau of Labor Statistics and BLS.gov.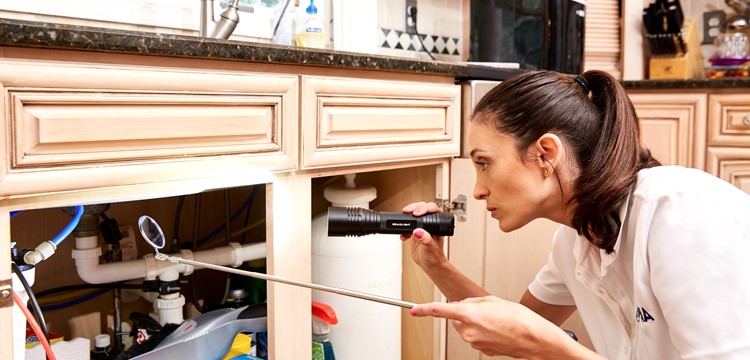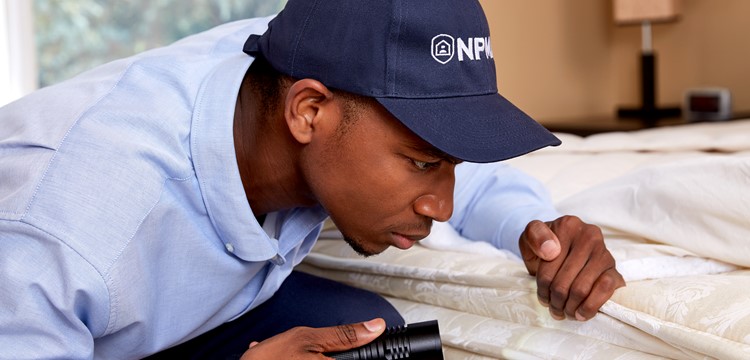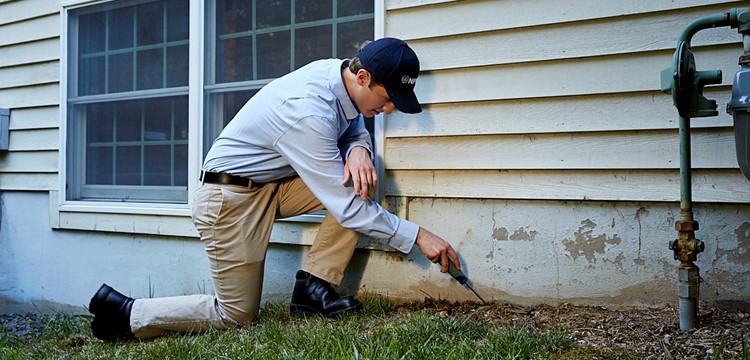 Pest Control Technician
Job Description
A pest control technician's role is to control or prevent pest problems. Beyond that, they should also build relationships with customers and educate them on reducing pest problems in their homes or businesses.
Exterminators are the first line of defense when it comes to pest infestation. People trust them to get to the root of their problem and keep pests at bay. Pest control is about helping people, not just killing bugs. Technicians make people's lives better by keeping them safe from pests.
Pest Control Technician
Work
environment
Pest control technicians work in residential homes and many commercial buildings such as storage facilities, warehouses, restaurants, schools, and hospitals.
During a normal workday, you may be required to:
Set your own schedule to complete a route designated by your employer
Communicate effectively with customers about what their pest problem is and how you will solve it
Use your 'detective' skills to identify their problem and provide a solution
Use and maintain safety equipment including bump caps, gloves, goggles, respirators, eye washers, first aid kits, and spill abatement equipment
Inspect, crawl and work in sub-areas, basements, and attics of structures
Use EPA-approved pest control products and follow the instructions on the labels
Understand integrated pest management (IPM) and use the appropriate methods to treat the pests
Operate company vehicles, power sprayers, foggers, dusters, drills, vacuums, and a variety of common hand and power tools and other equipment
Perform minor repairs on tools and related equipment as needed
Pest Control technician
salary averages
According to the U.S. Bureau of Labor Statistics, exterminators make the following salaries on average:
Average annual salary for pest control technicians is $37,950*
Average hourly wage for pest control technicians is $18.24*
Wages for pest control techs generally range between [x] and [x] annually. Compensation may vary based on cost of living, credentials, abilities, and work history. Bonuses and other yearly rewards can also be included.
This position also has plenty of room for growth. Exterminators can earn more money by becoming a pest control supervisor, who make an average annual salary of $52,680. Beyond that, you could advance to a pest control service manager, who make an average of $85,490 per year.
*Disclaimer: Exact compensation and benefits packages are at the discretion of individual employers. Data is provided by the U.S. Dept. of Labor's Bureau of Labor Statistics.
Interested in a career as a residential and commercial technician?