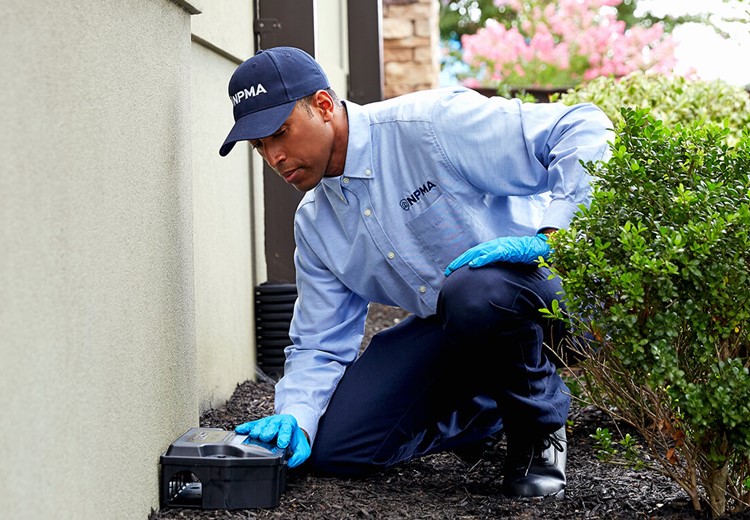 Careers in Action
Growing a career in professional pest control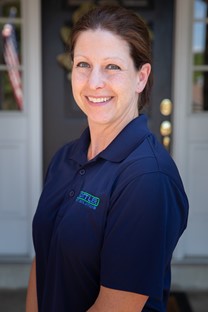 If you think the K9 unit is limited to law enforcement, think again! Jennifer White started her career in pest control as a canine handler for Rottler Pest Solutions in 2011. She was intrigued when she saw the opportunity to work with a scent detection canine, as this was an emerging field in pest control at the time.
With a background in animal science and behavior, she's fascinated by how intelligent dogs can be, saying, "I'm able to be a part of showing this to the general public, and I aspire to improve the insight into canine cognition for a wider population."
"If you're interested in working in the pest industry, you must be able to self-govern, learn an extensive information about pests (and dogs if you're a handler), and be well-versed in customer service."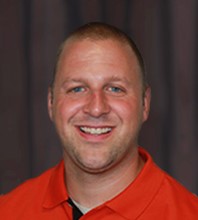 Alex Spilde was working in sales for a well-known lawn company when he received a call that would change the trajectory of his career. He was looking for something more fulfilling, where employees were supported and professional development was encouraged. The call asking him to apply for a position at Adam's Pest Control could not have come at a better time.
After getting his feet wet as a technician, Alex applied for an IT position with Adam's, despite having little experience for the role. He was promoted to IT Support Specialist due to his familiarity with the company and his ability to absorb complex IT information like a sponge.
"Pest control can be a great career path that can open many doors," he says. "You just have to be willing to put in the time and effort."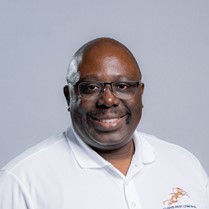 Looking for his next move after serving in the military, Reggie joined Lloyd Pest Control as a Route Technician in 1996. He quickly rose through the ranks, becoming Area Supervisor and then Service Manager, before eventually being promoted to Branch Manager.
He chose to pursue a career in pest control because he loves helping people. He loves the great career benefits, such as competitive pay and flexibility, and values the continuing education and training opportunities that are provided.
"If you're looking for a challenge and love helping people and want to make a difference, this is the career for you."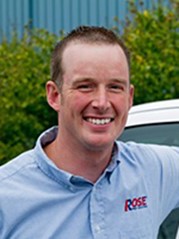 Jake always seemed to know that a career in pest control was part of his destiny, as early as his high school years. Growing up in Michigan, he spent a lot of time outdoors, becoming familiar with wildlife and insects. It was the spark that ignited his interest in pest control.
"I think the passion started with my parents, as they were really outdoorsy, and spent a lot of time outdoors, and that includes bugs and animals." Jake said. "In high school, I started my interest in pest control because I'd see a Rose technician doing houses nearby and they would service the high school."
The reason Jake decided to jump into pest control was the fact that a technician's job seemed to have variety. "I always thought when you'd be at the job even for a few weeks it would be monotonous, and I saw the local pest control technician was always moving and that seemed interesting. So, I set up a job shadow through high school with Rose — with the service supervisor in my area — and spent the day working with him."
After five years at a local pest control firm, Jake was hired by Rose in 2011 and has felt truly rewarded ever since, calling his experiences at the company "a blessing that has been tremendous" for him and his family.
Today he works as a commercial technician for Rose Pest Solutions handling larger accounts in the greater Grand Rapids area in southwest Michigan.
*Editor's Note: Jake was the 2019 Commercial Technician of the Year, an awards program sponsored by PCT and BASF. This is an adapted version of a December 2019 article appearing in PCT Magazine and is published with permission from all parties. Special thanks to PCT and Rose Pest Solutions.
Lucas: Termite Technician to Universal Technician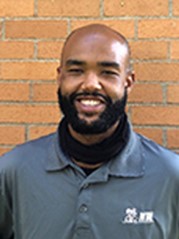 Lucas joined the Northwest Exterminating family in September 2019 as a Termite Technician for the East Cobb branch. In August 2020, he was promoted to Universal Technician and transferred to the Alpharetta Service Center. Lucas landed on the fast track to promotion due to his great ambition, knowledge and his willingness to be a team player.
Darren: Pest Technician to Service Manager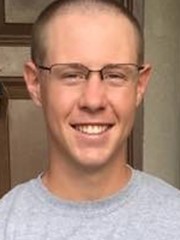 Darren joined HomeTeam Pest Defense in 2015 after having served in the United States Marine Corps for four years and through two deployments. Upon leaving the military, he was looking for something meaningful that he could excel in and make an impact and found his way to the pest control industry and HomeTeam where he's quickly climbed the professional ladder.
"My career with HomeTeam has given me the opportunity to take care of my family and I have been honored to be promoted from Pest Technician to Field Supervisor to my current role as Service Manager," said Darren. "I have been at HomeTeam for almost 5 years and it's been amazing. Pest control is something I have fallen in love with and the opportunity to grow and be promoted has been great. The opportunities in this career field are endless! I love being able to take care of customers and solve their problems. I am making an impact."
Abel: Pest Technician to Supervisor
Abel has been with Lloyd Pest Control for more than five years and works as the Santa Ana Supervisor. Abel is proud to work in professional pest control and enjoys the rewarding feeling of helping customers make their homes pest-free. "You get a good feeling out of it once you've done what they've asked for and reached their needs."
On his time at Lloyd Pest Control, Abel notes "honestly, they make you feel like family here. I'm actually proud to say I do pest control and if you test it out, you'll see that you'll end up liking it, too. I love this company and I don't think I'll be going anywhere any time soon. I think I'm here for good."
Nathan: Bed Bug Team Heat Asst. to Branch Manager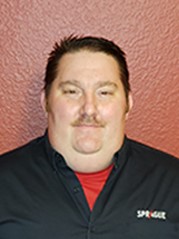 Nathan began his career at Sprague Pest Solutions as a Bed Bug Team Heat Assistant in October 2012 after having first worked in the construction industry. He had the good fortune of meeting Larry Treleven, one of Sprague's owners, on just his third day on the job – a moment he says he'll never forget. "I had never met the owner of a company I worked for before, so meeting Larry was so cool! He said, 'we are in the people business and there is always something to do when you are helping people eat safer food and live and work in healthier environments.' Larry's words really resonated with me and I have never forgotten that moment."
After four years of hard work, Nathan was given the opportunity to move into the role of Trainer Technician where he was able to use his passion for customer service and help with new hire technical development, earning him a spot in Sprague's Leadership Development program.
When an Operations Manager position became available in 2018, Nathan jumped at the opportunity to learn the business side of pest control, and within a year was then promoted to his current role as Branch Manager in the Seattle office. "I love working for Sprague Pest Solutions because no matter what position I have held in the company, everyone wanted to help me get better at what I was doing, supported me when I needed help, and taught me what I needed to know to be successful. Sprague invests in their people, and the results are a team that loves working together, loves Sprague and continues to surpass expectations."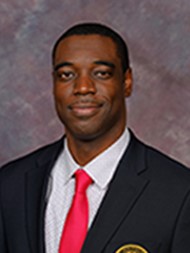 Clifton (Cliff) began his career at Massey Services in 2011 as a Lawn Specialist and within a year was promoted to a Service Manager. He joined the Massey Services General Manager in Training (GMIT) program a few years later and was promoted to General Manager of the GreenUP Villages South Service Center just six months after completing the GMIT program. He was recognized as the top General Manager in the company in 2018 at Massey's Annual Eagle Circle Awards banquet in February 2019. In 2019, Cliff was promoted to his current role as Regional Manager where he is responsible for seven Service Centers in the East Georgia region.
On his time working in the industry, Cliff says, "I joined the industry because of the opportunity. I was laid off from my previous job and was contacted by Massey Services after submitting my resume. I ended up falling in love with the company and what I did. I've had a lot of great experiences in a variety of positions but what I love most about the industry is that you're always finding a problem and fixing it. There is no greater feeling than having a happy customer."
Trish: Local Account Manager to Regional Sales Manager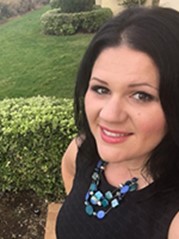 Trish is in her third role within Orkin SCD acting as the Regional Sales Manager for the company's commercial business. Prior to her promotion, Trish was the Area Sales Manager for both Residential and Commercial customers and a local Account Manager. She went from selling at a local branch to the #1 Sales Manager in the company, earning her a spot in Orkin's President's Club which celebrates top performers within the company.
"Before starting my amazing journey into the world of Pest Control I was a small business owner and prior to that a Nursing Student. Pest Control was not an Industry that I had considered. It's also not a career path that you hear about in school or dress up as for on career day, but looking back I wish it had been. I could have started my journey with a lot less student loan debt and utilized my gifts to serve and develop others much earlier in my career."
"My Mentors at Orkin have played such a significant role in my development by always looking ahead for me and laying down the bricks of my career path. I could never thank them enough for believing, supporting and guiding me to utilize my talents to their fullest potential."
Brandi: Pest Technician to Technical Director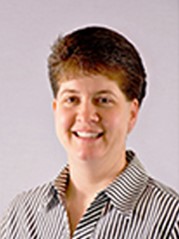 Brandi joined Terminix Triad when she was 20 years old as a Pest Technician. She serviced accounts, sold new business, was a member of the safety committee and helped train new hires. With a desire to grow within the company, she was promoted to Customer Care Representative and then Branch Manager where she worked for eight years honing her skills.
As Brandi's interests in the technical aspects of the business grew, she jumped at the opportunity to join the technical department in 2015. She was promoted to Technical Director just four years later and, to this day, helps drive service and training initiatives at the company. Brandi is living proof that there are many opportunities for career growth within the pest control industry even if you have little to no experience when starting as long as you work hard, want to learn and have a passion for what you do.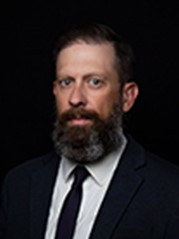 Jed was in grad school at the University of Denver at the same time as the 2008 financial crisis. It was a difficult time to find any kind of work, but he got in contact with Andrew Richardson at Edge and was hired the next day as a technician. After a successful summer, he expanded into regular services and took initiative in the office by answering phones and routing in addition to his already-busy servicing route.
Through his hard work and dedication, Jed became an Assistant Manager, then Denver Branch Manager, and only two years later, relocated to Utah to help manage all of the branches at Edge. Over the last ten years, Jed has ascended the ladder from Service Technician to Customer Service Representative, Branch Manager, Vice President of Operations, Pest Manager Software Consultant, leading him to his current role as Vice President of Corporate Affairs working directly with the CEO.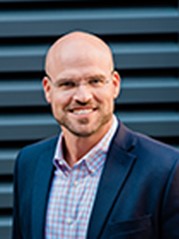 Mike started his career with Arrow as a Termite Technician in Woodstock, GA, back in October of 2002 after having graduated earlier that year from the University of Georgia with a Bachelor of Science in Agriculture with a degree in Entomology. After running his own pest control route for a year and a half, Mike quickly moved into renewals and then to the outside sales department as a home evaluator.
As a home evaluator, Mike excelled at bringing in new business and made Arrow's Premier Trip each of the four years he was in that role. He then moved into Service Manager positions in both Canton and Alpharetta, GA, where, after four years of hard work, he was promoted to Vice President of Inside Sales in the Atlanta, GA office where he worked for six years before his promotion to his current role as Senior Vice President of Marketing. Mike's upward movement within the company from entry-level to senior-level staff is a testament to the internal growth opportunities available at Arrow Exterminators and within the pest control industry.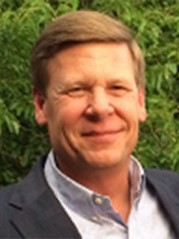 Chris began his illustrious 33-year career in the pest control industry in 1987 as a Commercial Route Technician with Orkin in Houston, TX, after working five years in the oil field industry. Chris was elevated to various Orkin Branch and Region field management positions until moving to the Rollins corporate headquarters in Atlanta, GA in 1996 as manager of the newly formed Termite Claims department.
Chris's Rollins career continued to progress to his current position as the Group Vice President of Operational Support for Rollins where he is responsible for leading 14 departments that routinely support field operations. As a well-known advocate for the pest control industry, Chris served as the 2019-2020 President of the National Pest Management Association (NPMA) and in April 2020 was appointed to the Rollins Executive Steering Committee.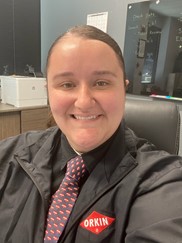 After having her first child, April Chamberlain was looking for a stable career to help support her family and joined Orkin in an administrative role over eight years ago. She was pleasantly surprised by the immediate benefits of working in the pest control industry and found herself on a steady career path with the on-the-job training and programs offered by her employer.
April has quickly advanced in her career at Orkin, rising from her administrative position in customer service to a Pest Control Technician running her route, to Service Manager and is now a Branch Manager for the company's Pacific Division. April credits Orkin's Leadership Development program with preparing her for management.