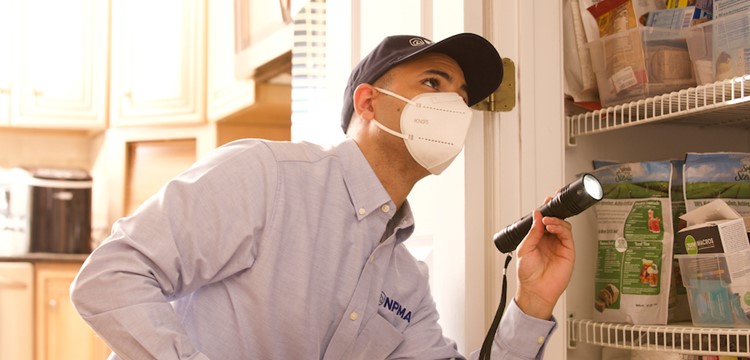 Join an Industry with Promise
Professional Pest Control is Growing and Hiring
The National Pest Management Association (NPMA) is encouraging job seekers to pursue a career in the professional pest control industry
FAIRFAX, VA (January 26, 2021) – With millions of Americans out of work and searching for jobs due to the effects of the COVID-19 pandemic, the National Pest Management Association (NPMA) wants prospective job candidates to know that the professional pest control industry is growing and is encouraging new talent to join the industry. According to updated numbers from the U.S. Bureau of Labor Statistics, employment of pest control workers is projected to grow 9 percent from 2019 to 2029 – significantly faster than the current 4 percent average growth rate for all occupations. The work of pest control professionals touches millions of lives every day by making them healthier, safer and happier, and a career in a growing industry like pest control also ensures a strong and bright future for both employees and their families.
"Professional pest control workers are protectors of public health, as these unsung heroes work every day to protect people's homes and families from dangerous, destructive and disease-carrying pests such as mosquitoes, ticks, rodents, cockroaches, termites and more," said Cindy Mannes, senior vice president of public affairs at NPMA. "The professional pest control industry is in need of more dedicated workers like this, which is why we launched PestControlJobs.com. Our industry is a durable and resilient one, and there is no better time to join the industry than now."
The COVID-19 pandemic has resulted in a devastating amount of job loss. According to the December 2020 Employment Situation* released this month, the number of people not currently in the labor force but who want a job is an estimated 7.3 million – 2.3 million more than what was reported in February 2020.  Additionally, the number of discouraged workers, or those who want work and had looked for jobs but believed no jobs were available to them, is roughly 663,000 – an increase of 262,000 since February 2020. With the demand for skilled labor at an all-time high, NPMA wants job seekers to know that whether they fall into one of these categories, are simply looking for a career change, or are just starting their career, the professional pest control industry has a career fit for all.
To learn more about the different roles available within pest control, read first-hand success stories from current industry employees and more, please visit https://www.pestcontroljobs.com/, and to search for current job openings, please visit the dedicated job board at Careers.PestControlJobs.com. And be sure to follow @PestControlJobs on Facebook and LinkedIn.
*Report is released by the U.S. Bureau of Labor Statistics.
###


About the National Pest Management Association
The NPMA, a non-profit organization with more than 5,500 members, was established in 1933 to support the pest management industry's commitment to the protection of public health, food and property from the diseases and dangers of pests. Its Workforce Development Initiative aims to help fill the demand for skilled workers, attract new talent to the professional pest control industry and spread the word about the essential role pest control professionals play in improving people's overall quality of life. For more information, visit PestControlJobs.com or follow @PestControl Jobs on Facebook and LinkedIn.