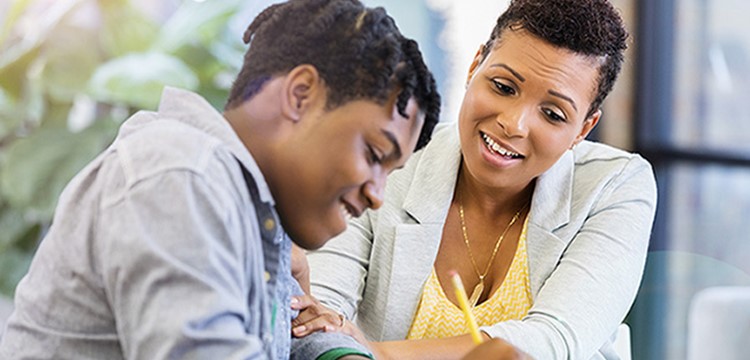 Most flexible jobs for college students
An outline of the most high-paying flexible jobs for college students and those without a degree. 
Maintaining a job while also being a scholar is no easy task, as it can be tough to find a balance between school and work obligations. Despite the challenges, there are many benefits to having a job while getting your degree.
As a working college student, you will learn critical skills such as time management and prioritization, which will help you increase your productivity. In fact, data from the Bureau of Labor Statistics suggests that students who work 10 to 15 hours per week while taking a full class load have stronger grades than those who don't work at all. 
So how does one manage having a job and going to school? It helps to find opportunities with flexible work options so you are better able to meet school obligations like class times and homework. It's important to think about what will work best to meet your individual needs, as flexibility looks different for everyone.
Some industries such as pest control offer flextime, night/weekend hours and flexible scheduling. And did you know pest control also offers some of the best work from home jobs for college students? Shifting employment trends have underscored the need for flexible and remote work options, which are highly desirable for job seekers.
Working remotely allows you to have more autonomy over your schedule so you can prioritize your education. Wondering how to find these high paying flexible jobs without a degree? We've outlined the most flexible jobs for students below.
Pest Control Technician 
A pest control technician, also known as an exterminator, does detective work to help residences and businesses deal with their pest issues. As a pest control technician, you'll likely have the power to create your own schedule and manage your own route.
Working as a pest control technician is one of the most flexible jobs for students. When servicing customers, route planning and scheduling is often customizable to best fit your schedule and your start and end locations. An added benefit to working as a pest control technician is driving a company vehicle so you can save on personal gas and reduce the stress of transportation from one site to the next. Browse an abundance of pest control technician jobs near you to discover the many benefits of this high paying flexible job that does not require a degree.
Customer Support Associate
A customer support associate acts as a liaison between customers and a business. Many customer support associates enjoy flexible work and scheduling. Telecommuting via email, phone, chat, and video software makes it easy to find flexibility in where you decide to carry out your work.
Working in customer service online is one of the best work from home jobs for college students. In remote customer service, you could work anywhere with Wi-Fi. For example, you could log on from your dorm/apartment or even the local coffee shop or campus library. Explore various customer support positions in the pest control industry here.
Babysitter
A job as a babysitter or a nanny affords you plenty of options as a student. Depending on a family's individual schedule, needs might range from school pick-up or drop-off, date nights or other daily routines. You can find babysitting jobs for just about any time of the day to fit your school schedule. 
Tutor
Tutoring jobs can be available in-person or virtually. As a college student you probably already have the knowledge to tutor a high school or middle school student in core subject matter like math and science. Some universities also offer on-campus jobs through their own tutoring services. Tutoring sessions occur most often after the school day is over, making it a great option to fit into your schedule. 
Social Media Manager
In our digital age, social media has become an integral part of business communications. As a social media manager, you will run accounts on various social platforms. You might create and post content to attract customers, draw awareness, or even build brand loyalty.
Being a college student makes you the perfect fit for this role since companies know you're already digitally native and aware of the latest trends. One of the biggest advantages of a social media job is that you can work on your own time. It's time to put those time management skills to good use throughout the school week!
Where to Find the Most Flexible Jobs for Students
Job boards are a great way to find some excellent work from home jobs for college students. If you already know what you're interested in pursuing, you can look at industry-specific job boards like Pest Control Jobs. This job board includes flexible jobs that could be a perfect fit for a college student. It's helpful to use the location feature to find the positions closest to your campus. You don't need a degree to get started, so what are you waiting for? 
If you're ready to jump into a rewarding career that pays well and offers great perks, start your search at PestControlJobs.com.