VP of Operational Support: Rollins, Inc.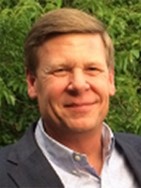 "Early in my Rollins career, I heard this statement from Mr. Gary Rollins, Chairman of Rollins, Inc. – 'If you do right by the customer, you're doing right by the company,' and from the get-go I knew the standard and expectation," said Chris Gorecki, VP of Operational Support for Rollins, Inc. "That is the level of commitment I expect from myself and my teams: to provide the best service and spearhead a new level of leadership in the pest control industry."
These words of wisdom come from a man who knows what it takes to work hard and build a rewarding and successful career. Chris joined the pest control industry in 1987 as a commercial route technician for Orkin in Houston, Texas after working in the oil field industry for five years. Over 34 years later, he has built a fulfilling and impressive career in pest control and as an industry leader, as he has gone above and beyond working to continue the industry's mission, growth and success.
Throughout his time at Orkin, Chris established himself as a committed and dedicated employee and was rewarded for his hard work, being promoted to various Orkin branch and regional field management positions. In 1996, Chris then moved to the Rollins corporate headquarters in Atlanta, Georgia as a manager in their Termite Claims department.
At Rollins, Chris' career just continued to progress as he climbed the ladder and, being recognized for his hard work and dedication, was promoted to his current position as the Vice President of Operational Support for Rollins. In this role, Chris is responsible for leading 14 departments that routinely support field service and production for Rollins' 700 locations and overseeing the departmental teams that handle 90 percent of internal customer care.
Throughout the impressive span of his career in professional pest control, Chris has also become a well-known advocate and leader in the industry. He served as the 2019-2020 President of the National Pest Management Association (NPMA), working to advance the mission of the industry and continue its growth. In April 2020, he was also appointed to the Rollins Executive Steering Committee.
Chris' career story is a great example of what the journey from technician to an industry leader looks like and what is means to truly love your career. Interested in learning more? Our Career Paths page has everything you need to find a path fit for you.
Is Chris' career story something you're interested in?