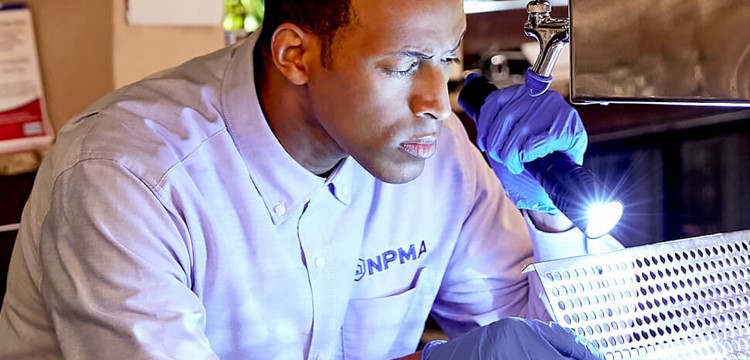 Be Prepared with Basic
Pest Knowledge
The pest control industry's mission is to protect public health, food and property from pest threats.
Pest control is often associated with controlling common pests in both residential and commercial settings, and while pests can be a major nuisance, they are also capable of damaging the structural stability of buildings and spreading potentially life-threatening diseases.
Be prepared for your job interview with a pest control company with a basic understanding of pest control problems found inside homes and businesses.
Take advantage of this educational resource full of facts and information about structural and public health pests: PestWorld.org.
Be sure to check out the pest guides which are quick reads to help you study up: Pest Guides
Two sides to pest control:

Commercial and Residential
Pest control services are needed in all areas of life. Whether it's in the home, in healthcare facilities, in schools or restaurants, chances are they have (or should have) a pest control plan.
Residential
In residential pest control, homeowners call a professional for help for a number of reasons. They may suspect a pest problem and want a professional's opinion, or perhaps they spotted pests in the home and know they have a problem that needs to be taken care of. Some homeowners may have had a serious pest problem in the past, and therefore schedule regular home inspections to prevent a future infestation. No matter the reason, residential pest control is essential to keeping homes pest-free and families and pets safe from the health threats associated with pests.
Commercial
On the commercial side of the pest control business, almost every type of establishment needs pest control, whether it's schools, restaurants, apartment complexes, office buildings, food processing plants or storage facilities. Many of these locations are also obligated to operate according to regulations and codes set forth by governing bodies that require regular pest control inspections to ensure the facilities are sanitary and operating properly. Commercial food plants and storage facilities have something called an IPM (integrated pest management) plan. An IPM plan is used to manage pest damage by the most economical means, and with the least possible hazard to people, the structure and the environment.