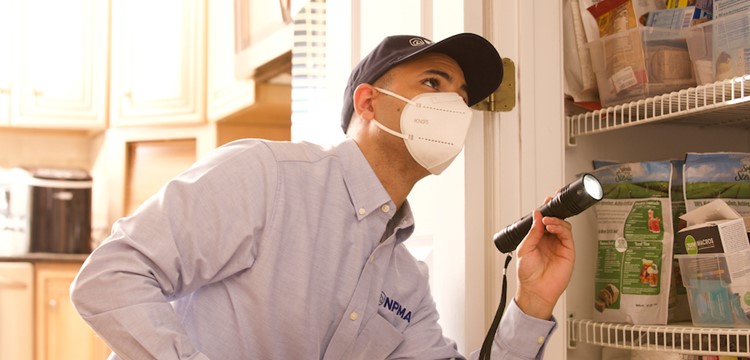 Recession-Proof careers in the pest control Field
What jobs are recession-proof? Pest control is resilient through a recession and protects against job-loss 
When the COVID-19 pandemic hit, it hit hard and impacted all facets of life. It also caused tremendous job loss across many sectors. According to BLS.gov, unemployment rates and the number of people on temporary layoffs have both decreased so far in 2021, but these numbers are nowhere near what they were pre-pandemic, with many industries and businesses still suffering. When an unexpected crisis like the COVID-19 pandemic or an economic recession hits, how can you ensure you keep your job? While no profession is 100% recession-proof, there are certain careers and industries that are more protected and less likely to be affected by the economy, and professional pest control is one of these.
The pest control industry has always played an essential role in the protection of public health, food and property for both residential and commercial customers across the country. The work of professional pest control workers touches millions of lives every day by protecting against dangerous and potentially deadly pest-related threats. Did you know that rodents contaminate or consume about 20 percent of the world's food supply? Or that stinging insects send hundreds of thousands of people to the emergency room each year, and cockroach and rodent allergens can trigger asthma attacks? This is why the work of the professional pest control industry is so critical, and it is why we say that, at its core, it is not just a bug business, but a people business.
In the midst of the COVID-19 pandemic, the industry's role as a vital protector of human health and safety was recognized by the U.S. Department of Homeland Security when they deemed professional pest control an essential service. While many businesses, unfortunately, had to close their doors in our efforts to flatten the curve, resulting in millions of jobs lost, professional pest control companies continued working to protect the nation's food supply and critical infrastructure, as well as homes and businesses. No matter what unexpected event happens, one thing that is certain is that pest-related threats are going to be around and will continue to plague homes and businesses, which means pest control careers are virtually recession-proof.
The pest control industry is not only just continuing to operate, but it is also growing – and faster than the rate of all other trade and skilled work occupations, too (9 percent vs. 4 percent). This is why there is no better time than now to join the industry. There is ample opportunity for success and growth, and great demand to fill the need and join the workforce. Consider taking a look at our Career Paths page to find a career option that sounds like a fit for you, and then head over to the Job Board to find a hiring company in your area.