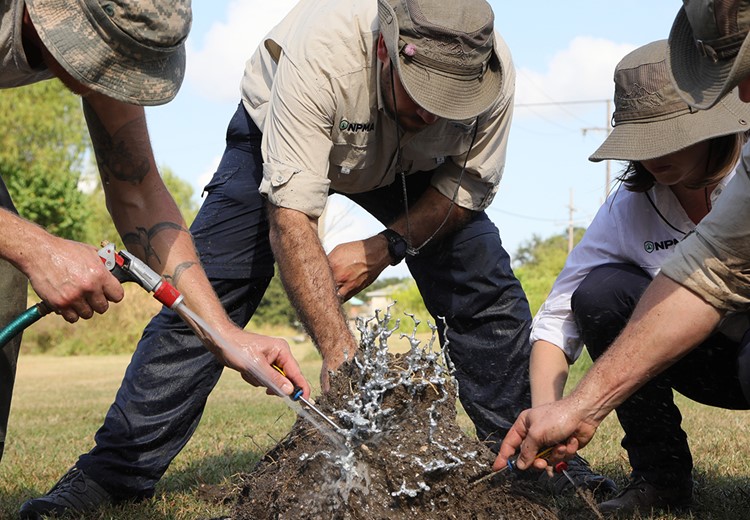 Training and Education:
To be considered for a job as a regional entomologist, you must have two to five years of experience working in the pest control industry, as well as a four-year college degree in Entomology. An advanced degree is preferred but not always necessary. Candidates for a job in this career must have a minimum of Associate Certified Entomologist (ACE) Accreditation, and a Board-Certified Entomologist (BCE) is often preferred. One must have a pest control license for all states in their region. There is opportunity for additional technical on-the-job training as well.
Requirements
Good communication skills are a must in order to be a regional entomologist and you should also be comfortable with speaking publicly, since you may need to participate in forums and shows. A strong knowledge of all common household pests is required, along with good organizational and time management skills. It helps to be a people person, too, since you will work with clients, vendors, and other people throughout the industry each day.
Responsibilities
As a regional entomologist, you will work closely with branches in your region and with operations and sales teams to assist with creating specific solutions for your clients and their pest control needs. You must also provide training and development expertise to branches in the region, amongst other daily responsibilities.
*Disclaimer: Exact compensation and benefits packages are at the discretion of individual employers. Data is provided by the U.S. Dept. of Labor's Bureau of Labor Statistics and BLS.gov.
regional entomologist
Job Description
A regional entomologist will be based at a local pest control branch and is expected to travel often to branches in the region to support training of co-workers and clients. Regional entomologists are expected to participate in trade shows and conventions, conduct inspections at client premises and support the creation of sales proposals, and help to provide solutions for clients' pest prevention and training needs.
Work
environment
In this profession, days are varied and exciting. As a regional entomologist, you would have the opportunity to work in many different types of environments – inside people's homes and commercial businesses, in schools, hospitals, restaurants, and more.
During a normal workday, you may be required to:
Identify pest problems and come up with unique solutions based on the specific problems

Help identify unknown pests

Drive a company vehicle between client sites, each branch office, and scientific industry events

Work is performed in an office setting and in a variety of client settings that will include exposure to seasonal weather, damp and/or dusty locations

Stand; walk; sit; use hands to finger, handle, or feel; reach with hands and arms; stoop, kneel, crouch, or crawl; climb; and talk and hear. 
Regional Entomologist
Salary
According to the U.S. Bureau of Labor Statistics, the average annual wage for a regional entomologist is $63,270*
*Disclaimer: exact compensation and benefits packages are at the discretion of individual employers. 
Are you ready to apply your area of study to an entomology career in the pest control industry?