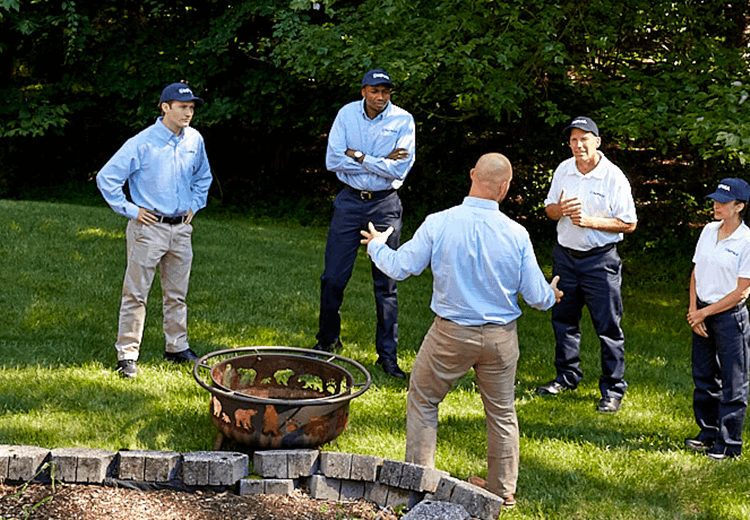 Education & Training
Pest control supervisors must have a high school diploma or GED. In some cases, a college degree may also be required. Service supervisors must obtain the necessary license or certification for the state/province they are operating in within 90 days of their start date.
Requirements
Supervisors must have extensive experience as as a pest control technician. Occasionally, prior supervisor experience is required, but that is at the discretion of each individual employer.
Responsibilities
Pest control supervisor duties and responsibilities include training, coaching, and encouraging the team of technicians. Specific responsibilities include but are not limited to:
Help technicians on difficult assignments and keeping track of materials.
Ensure all equipment functions properly.
Oversee the activities of sales and service technicians.
Teach pest control best practices and company policies.
Evaluate, price and schedule jobs.
Ensure quality control.
Perform pest control services when necessary.
*Disclaimer: Exact compensation and benefits packages are at the discretion of individual employers. Data is provided by the U.S. Dept. of Labor's Bureau of Labor Statistics and BLS.gov.
Pest Control Supervisor
Job Description
The duties and responsibilities of a pest control supervisor include overseeing all technicians, contributing to customer growth, and increasing company profitability.
What Does  

a Pest Control Supervisor Do?

Pest control supervisors work in many different environments. A typical day might include working in an office training staff members, in people's homes, or in commercial settings like storage facilities, warehouses, restaurants, schools, hospitals and everywhere in between.

During a typical workday, a pest control supervisor may be required to:
Train pest control technicians and assist them in their day-to-day tasks.
Use your 'detective' skills to identify their problem and provide a solution.
Communicate effectively with customers about what their pest problem is and how you will solve it.
Use and maintain safety equipment including bump caps, gloves, goggles, respirators, eye washers, first aid kits and spill abatement equipment.
Inspect, crawl and work in sub-areas, basements and attics of structures.
Work appropriately with pest control products that have been approved for use by the Environmental Protection Agency (EPA) to control pests.
Understand integrated pest management (IPM) and use the appropriate methods to treat infestations.
Operate company vehicles, power sprayers, foggers, dusters, drills, vacuums and a variety of common hand and power tools and other equipment.
Perform minor repairs on tools and related equipment, as needed.
Pest Control supervisor
Salary
Average annual wage for pest control supervisors: $52,680*.
Average hourly wage for pest control supervisors: $25.33*
*Disclaimer: Exact compensation and benefits packages are at the discretion of individual employers. Salaries estimates are based on the U.S. Bureau of Labor Statistics.
Ready to become a service supervisor in the pest control industry?