Regional Manager: Massey Services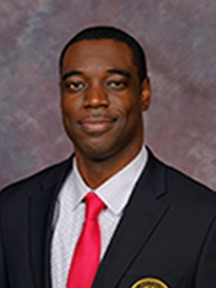 Cliff began his career at Massey Services in 2011 as a Lawn Specialist and within a year was promoted to a Service Manager. "I joined the industry because of the opportunity. I had been laid off from my previous job and submitted my resume to Massey Services," said Cliff. "Then, I ended up falling in love with the company and my role."
After a few years in his role, Cliff joined the Massey Services General Manager in Training (GMIT) program, a 9-month intensive course designed to prepare team members to successfully lead a service center. The majority of Massey's General Managers first join the company as Pest Technicians, Lawn Specialists, or Sales Inspectors and, thanks to this program, develop into Service Managers, General Managers, and beyond.
Just six months after completing the program, Cliff was promoted to General Manager of the GreenUP Villages South Service Center. "Massey believes in developing their team members and promoting from within. The GMIT program taught me so many invaluable tools and leadership skills and prepared me for my role today."
Cliff was recognized as the top General Manager in the company in 2018 at Massey's Annual Eagle Circle Awards banquet, and in 2019 was promoted to Regional Manager, responsible for seven service centers in the East Georgia region. As a Regional Manager, Cliff is an ambassador of Massey's culture and commitment to total customer satisfaction throughout the service centers he oversees. He is also responsible for developing current General Managers to help support the pipeline for future promotions and expansions, since all of Massey's Regional Managers are internally promoted from General Managers.
"I've had a lot of great experiences in a variety of positions at Massey, but what I love most about my job is that you're always finding a problem and fixing it. There is no greater feeling than having a happy customer."
Is Cliff's career story something you're interested in?